My Practice
Michael Shepard. MD
Orthopaedic Surgeon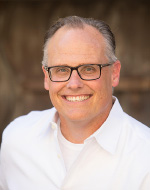 Michael F Shepard, MD.
Dr Shepard is a board certified Orthopaedic Surgeon who is subspecialty trained in sports medicine with special emphasis on the care of the overhead athlete and knee ligament reconstruction. Dr Shepard's clinical expertise includes elbow and shoulder injuries of the overhead athlete, elbow arthroscopy, and complex knee reconstruction. Dr Shepard participates in the care of athletes from the NFL, MLB, NHL, NBA, NCAA, US Olympic teams, and the PGA / LPGA tours.
Dr Shepard served as the team orthopaedic surgeon for the Los Angeles Angels of Anhaeim with his partner Robert Grumet. He is currently a team physician for the USA Men's and Women's Volleyball Teams and accompanies them in their international competitions. Dr Shepard is also a team physician at the University of California Irvine, Chapman University, and Cal State University at Fullerton. He provides orthopaedic surgical care for a multitude of junior colleges - Santa Ana Junior College, Orange Coast College, and Santiago Canyon College. He also serves as team doctor for Servite High School.
Dr Shepard grew up in Tustin and attended Foothill High School. Mike graduated Summa Cum Laude from UC Davis with a degree in Biochemistry and was also captain of the football team, an All American, and the recipient of the Woody Hayes Award as the nation's top Division II scholar athlete. Dr Shepard graduated from the UCLA School of Medicine with AOA honors. He earned the McGraw Hill Scholarship as the top medical student in the basic science years. Mike completed his residency in Orthopaedic Surgery at UCLA and completed a fellowship in Orthopaedic Basic Science Research at UCLA. Dr Shepard completed a second fellowship in sports medicine with world renowned Orthopaedic surgeons James R Andrews MD and William Clancy MD at the American Sports Medicine Institute.
Dr Shepard has contributed significantly to the research of sports medicine. He has presented his research at numerous national and international scientific meetings. He has been the lead author on numerous publications regarding such topics as the generation of labral lesions in the thrower's shoulder, elbow biomechanics, the diagnosis of meniscal injuries, the forces seen in ACL grafts, and the reconstruction of the posterolateral ligamentous complex of the knee. Dr Shepard continues to teach and lecture to all levels of healthcare professionals.
Dr Shepard is a board certified member of the American Academy of Orthopaedic Surgeons and the American Orthopaedic Society for Sports Medicine. He lectures and teaches about the special needs and care of athletes to Orthopaedic surgical residents, surgeons, therapists, and athletic trainers. In 2008 and 2011, he was awarded UC Irvine's volunteer faculty teaching award given to the most outstanding faculty member who is not at the University in a full time capacity. Dr Shepard is a faculty member for the Kaiser Permanente Sports Fellowship, where he coordinates the sports coverage and the on field management of the Fellows.
Dr Shepard's outside interests include spending time with his wife Colleen and their four children – Molly, Katie, Erin, and Delaney. If there is any free time, he enjoys all sports, fly-fishing, paddling, photography, and travel.

Click here to download Dr Shepard's complete CV.